Your best friend is in the best hands.
Castlerock Pet Hospital is committed to providing exceptional veterinary care at an affordable price in Georgetown, Texas.
Established in December of 2001
About our pet hospital
Dr. Hoff was born and raised in Houston, TX. He started volunteering as a kennel attendant at local veterinary clinics at the age of 15 and continued to work as a veterinary technician through his undergraduate studies. Dr. Hoff obtained his bachelor's, master's, and finally, his Doctor of Veterinary Medicine degrees from Colorado State University. Following graduation, he completed a small animal rotating internship at a veterinary specialty hospital in northern Colorado and then worked as an emergency veterinarian in Las Vegas, NV. It was at this emergency veterinary hospital where he met his wife, Nichole. Together, the Hoffs left Sin City and moved to Central Texas in 2019 to put down roots and start a family. They were fortunate enough to purchase Castlerock Pet Hospital in June of 2021 and are excited to be a part of the Georgetown community.
Check out our exam rooms!
We are a full-service veterinary clinic
We are a full-service veterinary clinic so your pet can get everything from a nail trim to vaccines to orthopedic surgery, all in one place.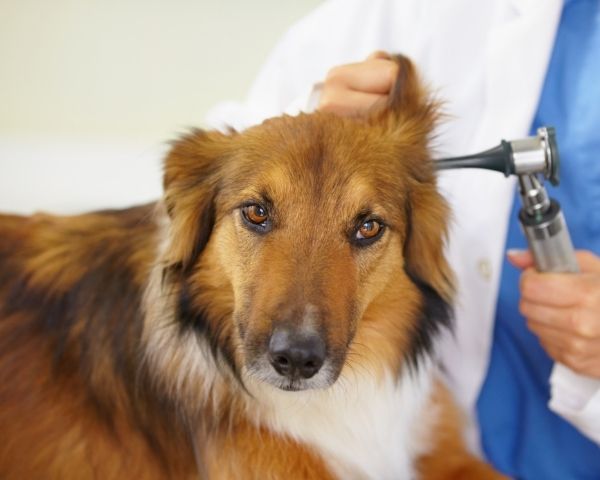 During these visits, our team will spend time examining your pet from nose to tail.
Just as it's important for you to see a dentist regularly, it's important for your pet as well.
Your kind words
We love our clients and patients and we're so thankful for your feedback.
We know you have a lot of options when it comes to choosing your veterinarian, and we thank you for making us one of the highest-rated veterinary hospitals in Georgetown, TX, and the surrounding area.
Exceptional vet! You can tell they actually care about the animals. We have been taking both of our dogs here for years. The service and level of care is always excellent.